Just had the Cube AGM & I agreed to get the cube blog rolling,
I'm going to post a pic with my posts, but hopefully this will be a place for cubesters and fiends of the cube to post various & varied interesting things . . . if you want to join in don't have a login send me an email on my mr_hopkinson sparror mail ( hmm, can you work it out . . . ? )
Anyway today pic is a phto of Dan stooping for cube food in front of some other photos . . .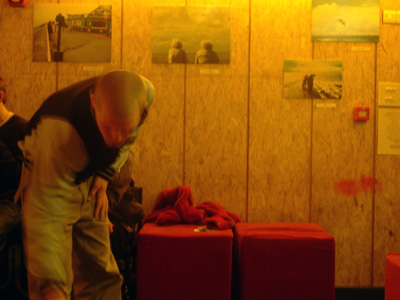 more here