Videoed Team Brick throat singing today in the museum lobby and ncp car park.
Before we started many red balloons were released for world AIDS day.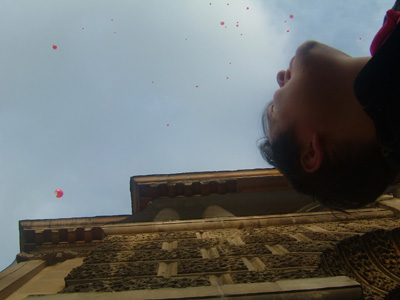 Team Brick plays in support of Lightning Bolt tonight at The Cooler as part of a Glaive & Q production.
Hyper links for Team Brick doen't seem to be the Team Brick we know.