It was The Here shop craft fair yesterday.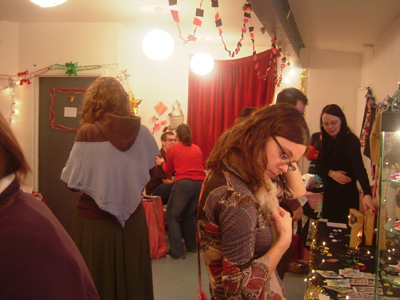 With festive guestive from the grotty grotto
Later at The Cube, Bin Ray had some Eraserhead-u-like cornstarch weirdness going on
Later than that Leafcutter John to his (faux?) annoyance got an on stage music theory lesson from Joe Grounds
Finally I took a break from the Hexstatic corn street show for some bad chips with Rod, looking like he'd just got back from some kind of expedition.