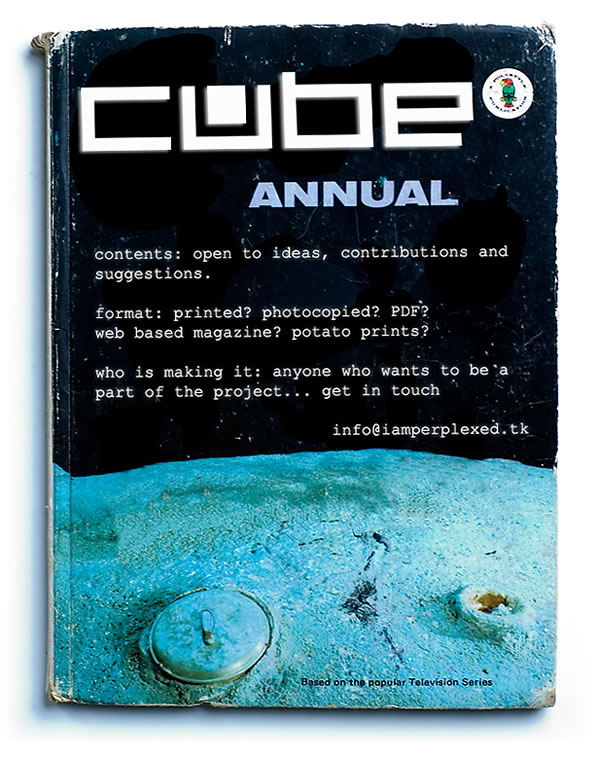 CUBE ANNUAL 2005
Call out for writing, designing, concepts, photography, illustration, comics, articles, quizzes, photo stories, features… and the rest for Cube Annual pilot project.
Think about what The Cube Annual could look like. Imagine finding it 2nd hand in Bishopston Books on The Gloucester road in 40 years time when we're 47.
We hope to make a Cube Annual in the near future but for now we have the pilot project. This a Commission for 16 volunteers, Cube friends, Cube luminaries to work on the pilot. 12 pieces for the annual and 4 designers to collaborate with the creators.
The Cube is 7 in October, so we'd like to show these pieces that you are going to create then. One idea is to include the pieces in the new 7″ booklet programme.
We need people to be on the annual committee too, to develop the project.
Hope you want to be involved 🙂
email: ladylucy@beingll.com or adamfaraday [ at ] blueyonder.co.uk or look at http://www.iamperplexed.tk
or have a chat to us when you see us.