Maybe, just maybe, it was the influence of Klezmer enthiusiast Team Brick.


Maybe, just maybe, it was the fact that I'd been in New York recently

Or maybe it was just Ockham's razor, that we had two clarinet players at The Cube this week,
but whatever it was there was definately a Jewish feel to some of the music this week. I love Belinda's impression of All about Eve in the picture above ( I knew there was some kind of Aussie Goth waiting to surface at some point).
We welcomed two new additions,

Richard on Melodica and Isla on Clarinet. Isla had an accent and here she is explaining to Team Brick exactly how to wash properly, sorry, play his clarinet properly.


Very good they were too, in fact if you want to hear them in action along with the rest of the gang go Here.
Or hear two weeks ago Here.
Here is Richard in between long term player first time caller Stuart and fairly new addition Ellie

. Stuart was doing some crazy percussive harmonic type things with that Geetar of his, yes siree, and Ellie gave us that softer touch that an often all too masculine Orchestra needs. I was practically in tears. But that maybe 'cus I'm back at work………
Talking of working it, go man go!!!!!!!!!


Dug the kit out this time and borrowed a bass drum from Skool, I didn't have time to tune it but that's part of our beauty, it doesn't have to sound right to sound right, DIG?
It was a fine meeting, though I was somewhat concerned about Marcus. I don't know if you used to watch Tales of the Unexpected on ITV, click here for the amazing themetune, but there was an episode in season two called Royal Jelly, where a sick child is fed loads of Royal Jelly from Bees. I'm worried Marcus is doing the same.
We were also joined by Fred Maintenant who has written a piece called Innaga waan gaadhayaa daruur sare (we are almost reaching the clouds). He's interested in getting Orchestra Cube to improvise over the top, so watch this space. If you're thinking you've heard that title before then you could be right, it has something to do with http://www.dovestreet.co.uk/ (where a young Richie Paradise grew up fact fans).
Before I go, it was nice to see Ale back and smiling

That smile probably sommet to do with having his house back from several house guests and screaming children, and boy can that fella can play a mean spanish guitar? (the answer is yes)
Ciao for now artfans,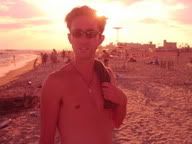 Richie Paradise.