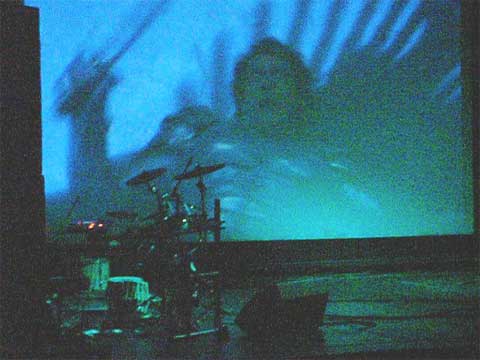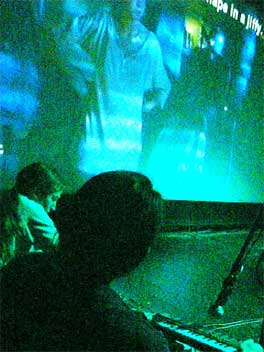 Well we did! We bloomin well did it Ma I tell ya! Crikey this was hard work, 2 hours of improv by 8 musicians, well 7 and Team Brick who is just a nutter making noises.
Look, People turned up and everything

Not a huge turnout, ok not a mildly average turn out but a turn out non the less.
Even some Cube demons came out for a closer look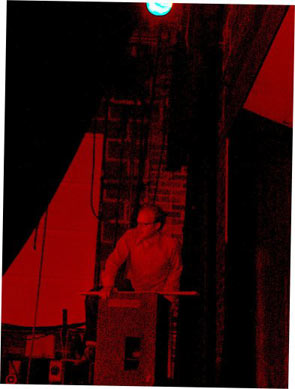 they were mighty intrigued.
A very interesting experiment a friend of mine said, and it was. We all enjoyed it, playing and concentrating is really tiring (as I often find with Movieoke). Here are some fine examples of Orchestral concentation par excellance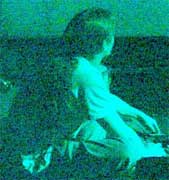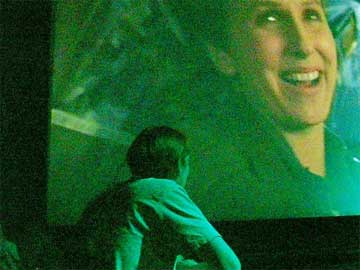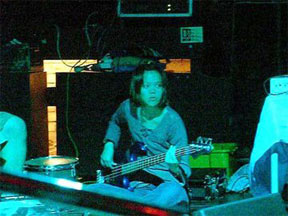 Hugh and Tomoko doing an admirable job there.
Mr Hopkinson was in charge of feeding the vocals from the film, sometimes he messed with the vocals using some kind of thingy I believe it's called. Didn't he look dapper?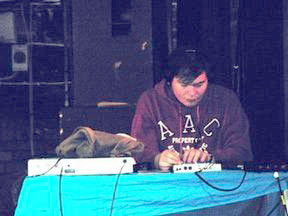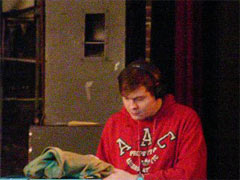 In attendance was Team Brick, Gareth, Belinda, Ale, Tomoko, Richie Paradise (that's me Blog fans, er fan, ok Mom), Mr Hopkinson and Hugh.
next one is 2 months time. i think we'll try to do something shorter but you never know my lad, you never ever know…………..
Big Love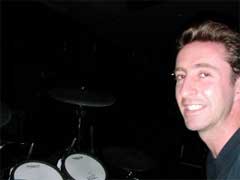 Richie Paradise