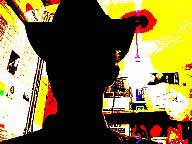 Howdy. At long last The Cube Orchestra got to play with some dance related material at Kyra's always fun The Light Fantastic.

But I'm jumping ahead of myself for I'm sure you're all interested in just how we do what we do. Well Madonna has her prayer circle, we have our tactical chinwag over a cup of coffee or beer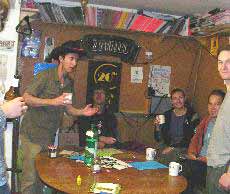 As you can see I get rather animated in an effort to psych up, lets face it, a bunch of good for nothing layabouts who should have been conscripted at the first opportunity.
Well it seems to work (well the beer and coffee at least). We played to a number of films Kyra chose of dancing throughout the years, from 1920's or 30's onwards.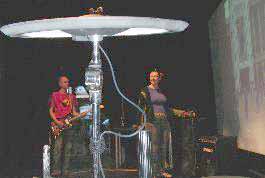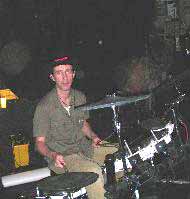 I particularly enjoyed the 1950's dormitory scene (for obvious reasons) and the 1980/90's blokes in a pub scene where we went all hip hop. Last short film we played to was of North Korean dance routines as used in the Faithless video 'I Want More'.
Personally I think I may have over dominated the music but in my defence I think the night called for quick decisions about where we were going to take these short films and theres no room for being precious with The Orchestra, if you want to push a song a certain way then that's your perogative, it's the beauty of the Orch. I felt melody and rhythm and so I went for it.
It was all over too quickly, we all loved it. But that was it for us.
Then we had the highlight of the evening (the video is a bit dark but you get the idea).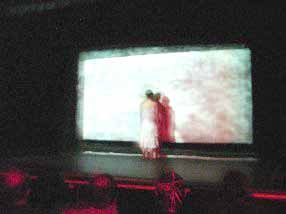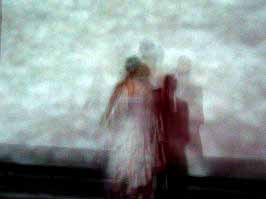 Title: Torrent
Devised and directed: Ruth Bell
Music: Hannah Parry, Andy Willcott
Dancers: Claudie Ayvayan, Ruth Bell, Heather Preston
Visual design: Kyra Norman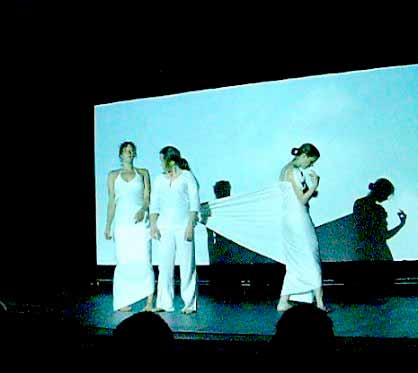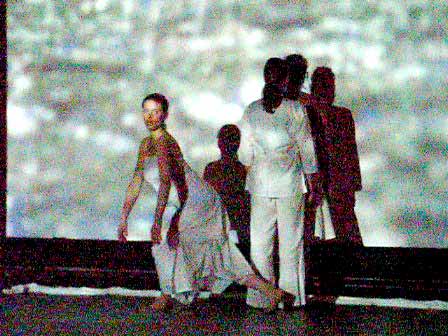 I really enjoyed this and can't wait to do more work with dancers in the future.
Next was a film about an Experiment with musicians and dancers that Kyra did, I think, at Birmingham University, basically 3 dancers with 3 monitors all improvising to different sounds, though we only heard very minimal piano playing. Bit too minmal for my liking, but hey horses for courses.
A few more films (including another shorted edit of the genius Mr. Hopkinson's 'Cutting Up My Friends') and that was that. Down The Bell for mutual back slapping and love fest and then off to bed…………….. or back to see Tom celebrating his birthday with a showing of a Stax records benefit gig after The Watts riots of the 1965.
It was an Afro fest a go go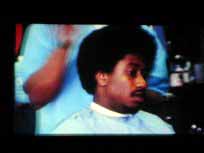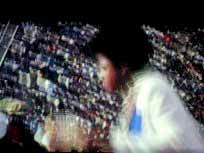 Richard Pryor added to the film with homourous quips. A very funky birthday for Tom.
Ciao for now,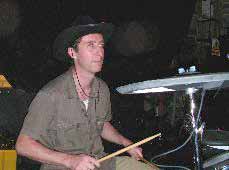 Richie Paradise
PS the sharper eyed (and sharper shooting) of you will notice this blog's title comes from The Colorblind James Experience, check 'em out.