Last night was Cabaret night at The Cube, and possibly because of the association with the current ladyfest, it was full to the rafters.
I didn't catch it all but did see a spellbinding performance from Rasha Shaheen . . .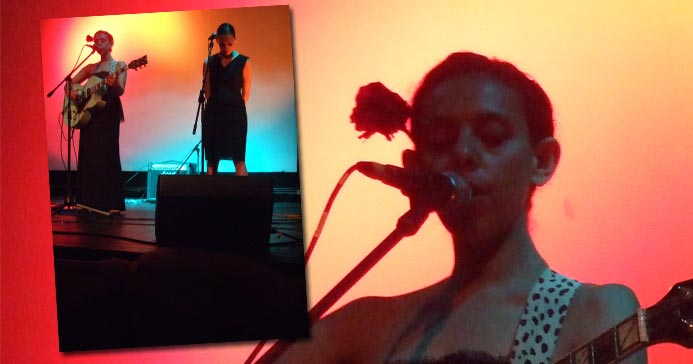 As instructed in an earlier post I, and a friend, donned our fanciest hats in the hope of getting a free paradise punch . . .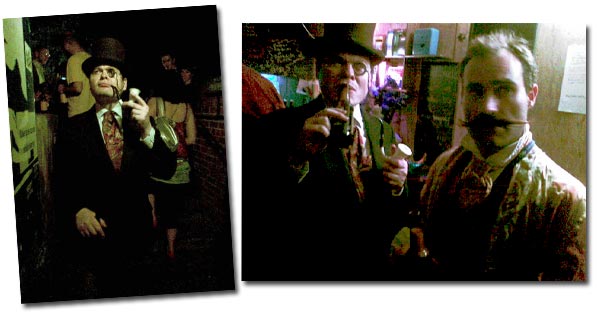 . . . but must say poor Mr Paradise himself, and his punchlines, seemed to be struggling with an unreceptive audience on stage somewhat, as he presented alongside Zulieka . . .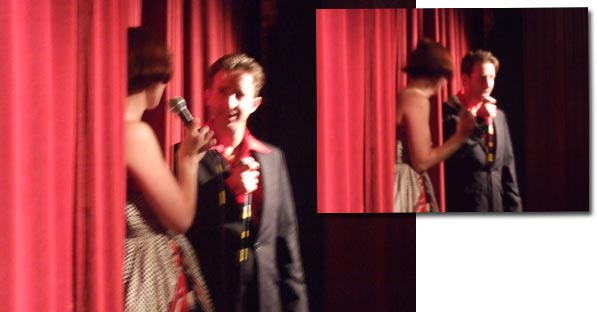 . . . many of which, rather bizarrely I would venture, would not exactly be classed as classically lady-friendly material . . !
Anyway much fun was had – documented not just by me ( and hopefully / most probably by the aforementioned Richie ), but also the tuxedoed Paul Albrecht of the Cube Orchestra . . . a mixture for your delight and perusal follows below . . .