Hey gang,
Why it was just one month ago that we celebrated 10 years of The Cube. Just before that momentous weekend, Me and young Polly Pocket met a couple of local hacks from Bristol's favourite paper The Bristol Evening Post. Martin and Dave turned out to be a couple of lovely chaps, Dave had even worked in an Arts theatre before and bore the scars of watching Derek Jarman's Jubilee 3 times on the trot (there's only so many times you need to see a skinhead buggering someone on a Union Jack).
Anyhooo here's what ended up in the paper: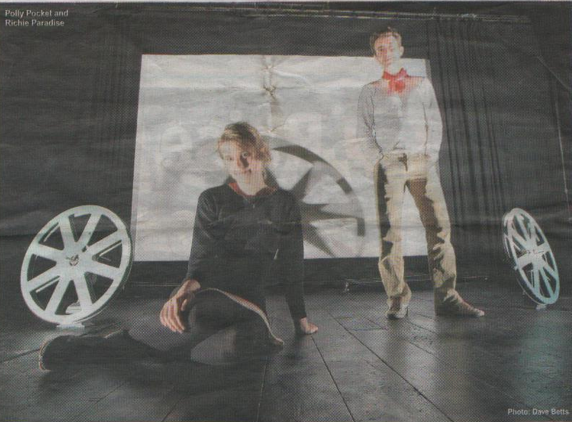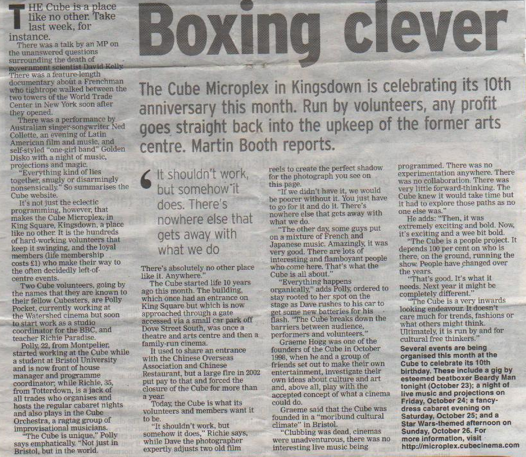 Thanks to Eva who helped organise this.
Big Love,
Richie Paradise