At the time of writing, the last Cube event with the public in the building was a screening of 'Color Out Of Space' on March 11th 2020.

We had one of our monthly meetings on next day on the 12th, and from looking at the global pandemic situation decided to close our doors for the safety of our community.

So, time for a rethink . . .

At the meeting we came to the same conclusion many other cultural institutions have : that there are still ways to find to connect and produce culture. A relatively easy and practical one for starters is – as many have latched on to – streaming . . .

DJ and vol Paul Hansen did a joyful cheesy disco audio stream, with text-to-speech shout outs on Saturday (28th March) – the stream wasn't recorded, but as a first test it went pretty well, and running commentary on the volunteers email list had a sense of us feeling digitally connected and warmed in our own little physical lockdowns.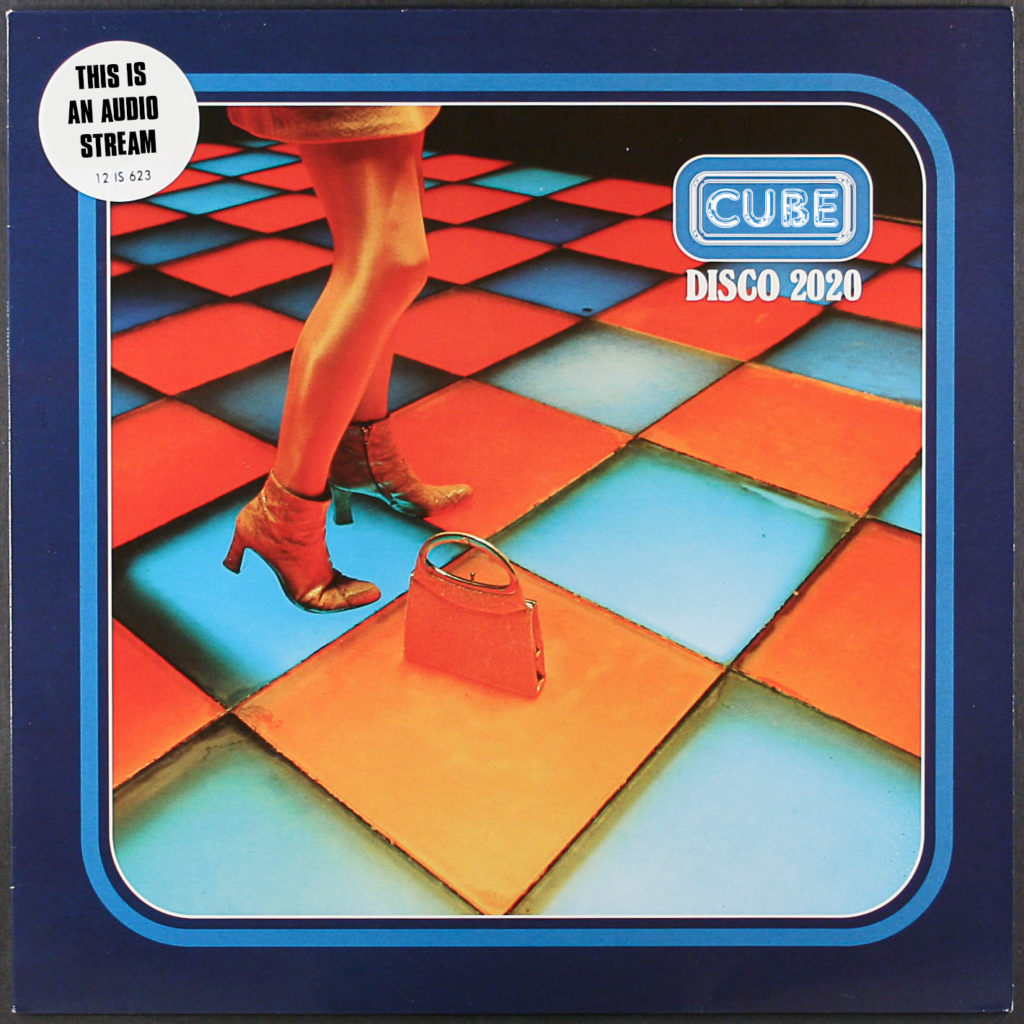 Then on Monday we had the Cube show at NOODS radio.

This has been going for a while pre-lockdown, but I guess takes on a new character being one of the few events in our diary now.

It should be archived on the NOODS site soon, meanwhile here's a link to the previous show early in the month : https://noodsradio.com/shows/the-cube-an-hour-of-audio-from-bristols-eclectic-microplex-2nd-march-20

EDIT : It was and is archived – stream it here : https://noodsradio.com/shows/the-cube-an-hour-of-audio-from-bristols-eclectic-microplex-30th-march-20

And if you go to www.cubecinema.com at the time of writing (March 31 2020), this is the message you will see :
CORONAVIRUS CUBE CLOSURE
With the escalation of the coronavirus situation, The Cube has decided to close it's doors to the public starting from Sunday 15th March for an initial period of two weeks.
We have a duty of care to our volunteers, members and our wider community. This is not a decision that has been taken by us lightly. As an autonomous venue, we are lucky to have the ability to make a decision with the health of our community at heart.
We want to be able to be focused on those that need us and those we lean on as well as ourselves and our environment. We are aware that people rely on the cube and we will continue to be supportive of each other.
We understand how disappointing it is that events/screenings will have to be postponed or cancelled. But we believe that the benefit of the culture does not outweigh the risk of spreading this infection. As the situation evolves we will have a clearer idea about what will be cancelled and what can be postponed.
All tickets will be refunded for the first 2 weeks, and we have suspended sales for April for the time being. We will try to reschedule everything. We will keep you updated as the situation evolves.
We all love the cube and want to continue to provide the community and collaboration it gives us. It is a chance for us to come together and come up with new and creative ways to do what we do – we are thinking more radio, film streamings rather than screenings, submission projects, collaborative projects online, digital discussion groups, streamed live events. This will be under the banner of The Cube On Ice, watch this space!
Keep on washing your hands and looking after each other.