Rotterdam Pics 041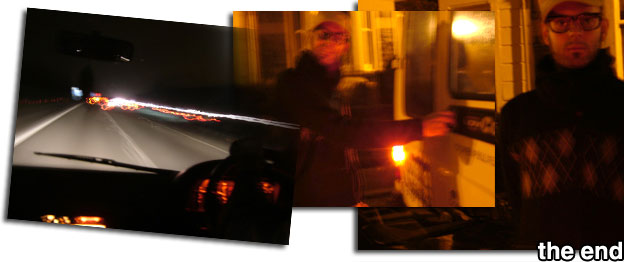 So that's it. If you click on the category 'Rotterdam Pics' you should get the full story – however in reverse order ( ooops! ).
Each pic is about 30k so loading them all will take a bit of time ( how much time depends on your connection speed – if you're in The Cube right now it should be almost instant because you're hooked up directly to the server, but if you're on 56k dialup in Montpelier France or wherever it may take a bit . . . )
Anyway I suggest letting them all load, scroll to the bottom of the page and work your way up . . .
Meanwhile let's organise a get together of Cube Rotters for a screening of the video documentation. See you there.