I just popped in briefly in documentary mode for the Orchestra today ( due to busy-ness, bussy-ness that also meant I had to miss Dance for The Camera later on which featured on of my old S&H films – doh! ).
Glad I made a bit of the OC, but sad I hadn't brought some kit as the skewed jazzy stuff I heard would have been great for some drunken trumpet scratching . . . I did contribute something though – a small bit of tentative conducting at the end.
It was also notable for the first Orchestra Cube outing of Richie's electronic kit, which provided much fun with sampled sounds, which I always like.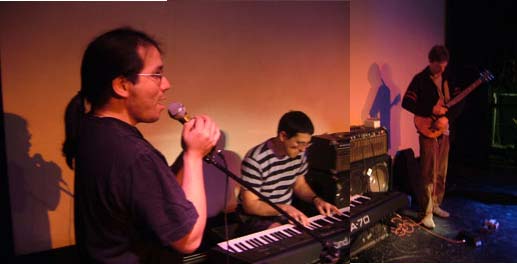 Mark was meant to be there to brief the Orchestra about Venn – – – by phone I got the following details . . .
The orchestra should assemble for 6pm at The Cube on Saturday the 4th of June.

Then proceed in a performing procession to The Malcolm X Centre, concluding with a stationary performance on the steps.

All amplification should be battery based – possibly Tom Bugs will be able to help in this.

The whole venture should take between 25 and 45 minutes, and the route is yet to be formulated, but there is talk of an audio recording of Peter to conduct the way . . .
Apparently Jesse knows more about this . . .