As part of Alias Encounters – related to Alias Arts, which The Cube is involved with via our advisor Mister Graeme Hogg – a group from the Cube went on a trip to Sidmouth on Sunday.
I travelled there with Shereene, Ali and Ewan in the Cube car – Ali & Shereene in the front engaged in adult conversation about aliments and Ewan and me in the back doing drawings and talking about Star Wars.
On arriving we walked along the pier up to the Encounter's starting point outside the Radway Cinema . . .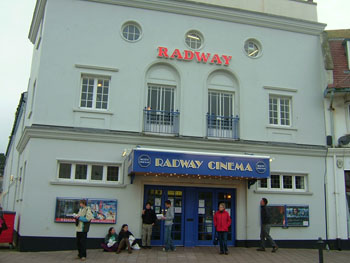 Starting off with a (mis) guided tour from Phil Smith from Wrights & Sites . . .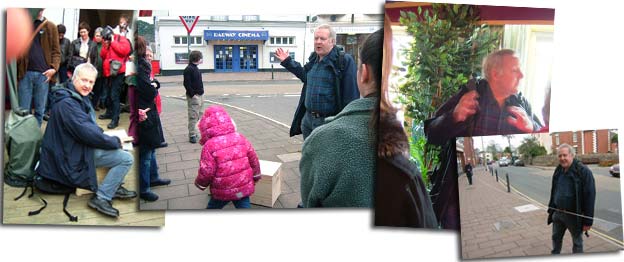 We followed in mind and leg into and out of the cinema with tales of Quatermass 2 . . .
Up quite a steep hill . . .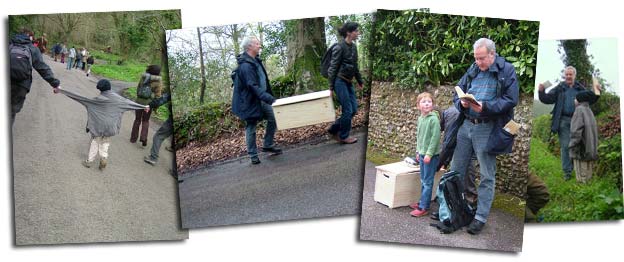 with a choice brief reading from H.P. Lovecraft featuring extra-terrestrial language .
Concluding with a bewildering description of the uncomputable complexities of the currents swirling far beneath us at the centre of the earth . . .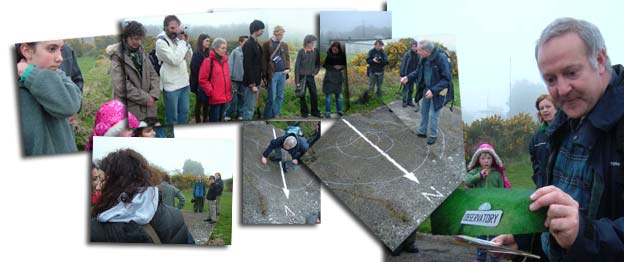 . . . in front of a rather strange misty landscape . . .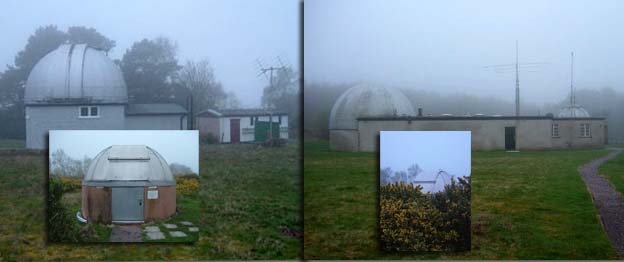 . . . the small alien-looking domes of the Norman Lockyer Observatory.
Unfortunately, the mist meant we weren't going to see any thing outside our own planet through the telescopes, but it certainly created an interesting atmosphere.
Meanwhile Annabel and assistants were already inside preparing the refreshments . . .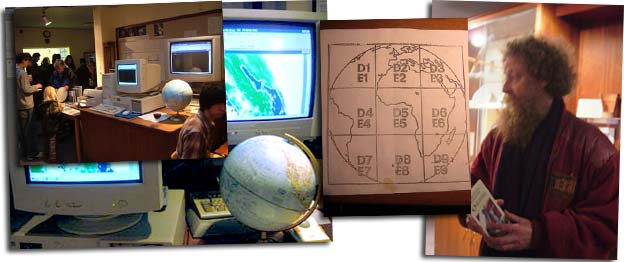 After which we entered the Planetarium . . .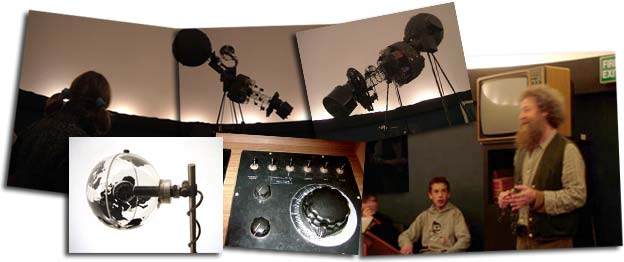 . . . for an talk and demonstration from Copernicus look-a-like and Artist-Astronomer Dick, and "I always have my tools in the van" man / astronomer and enthusiast Alan. Both, though mainly Dick, incorporated various "Astronomer's Jokes" into their talks.
Dick was brilliant at knowing the precise distances of various heavenly bodies from the sun, but his 'explanation' of a parsec was baffling.
We saw some astonishing images and Alan fielded many questions from Marvin and Ewan – well Marvin asked lots of questions, Ewan seem to just ask one – "Why isn't there a constellation called Prince Charles' Pants?".
Alan didn't know.
After the planetarium talks we were split into 2 groups for a tour of the telescopes. Our group was lead by the very knowledgeable, though slightly severe, Cathleen ( outright winner of the laserpen battle pointing out precise constellations just previously in the planetarium ) . . .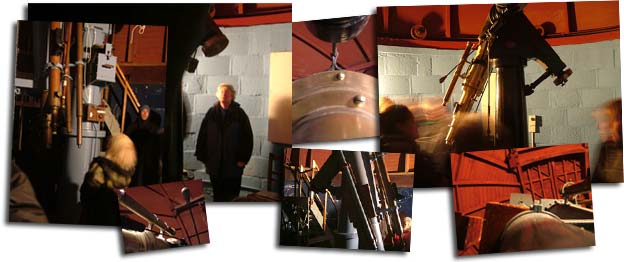 And so back down to Sidmouth town via the help of 'taxi_onomy' an artists' collaboration using a black London cab.
We walked through Sidmouth in search of a chip shop . . .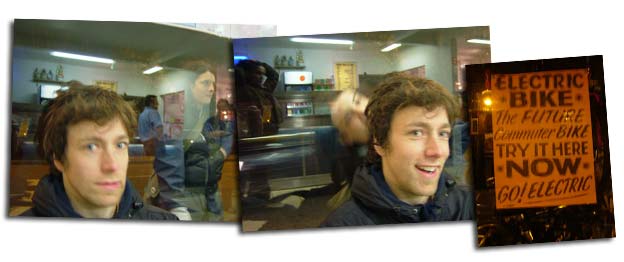 . . . for that seaside chips experience to round it all off.
The town was incredibly quiet for any night of the week, let alone a Saturday.
From the menu I had local delicacy "Cheese and Chips" ( ! ). Shereene who used to have holidays there assured us this is a regular thing.
Ali, who was the last Cuber to leave the observatory site said that he and Annabel saw the mist clear just enough at the end to reveal a single star in the sky . . .
We arrived back in Bristol gone 1am, in our absence swinging inside the Cube had been Campari Safari.