Like Mr. Hopkinson said, we tried playing colours this time and I fear I was stuck in teacher mode and got us to do something instead of TOO MUCH CHATTER (see me after practise Hopkinson). Talking of Mr H:


You can just see the legs of Tiny Tim and Ale's head. Ale was a demon on the Tabla by the way.
I had my first go at orchestrating, which is really odd but occasionally you create something quite beautiful like the great thing the horns were doing which was fantastic. If you fancy trying then come along.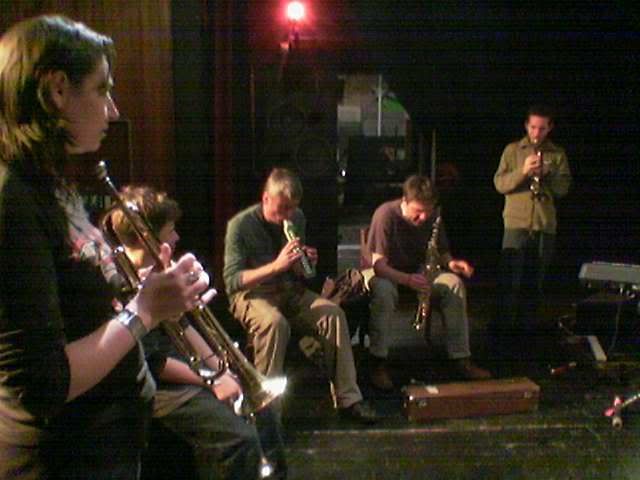 The recent story about that guy who couldn't remember who he was but could play 'authentic' music on a piano inspired a very chilled out piece that developed very organically and ended in a very authentic way. Question is, would medical experts describe our music as 'authentic'? Answers ona postcard please…………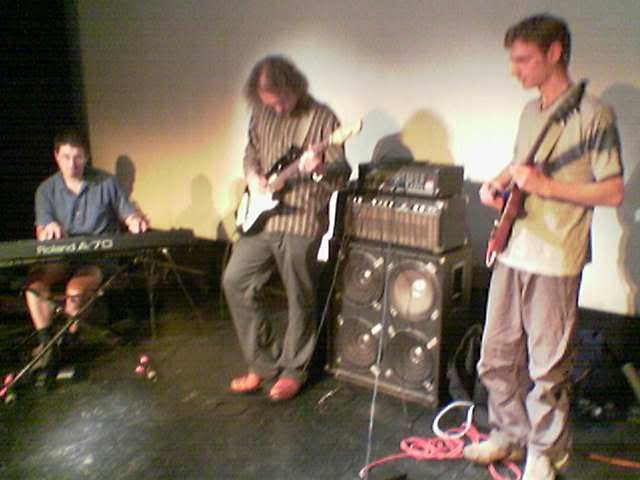 Sunday sees the first away fixture for Orchestra Cube at The Fleece & Firkin, its a night of Orchestras organised by Jesse, it would be nice to see you there.
Ciao for now,
Richie Paradise