Musings from Blackout 2005 . . .
Mostly I saw this . . .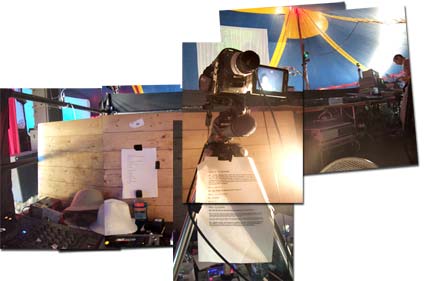 . . . the inside of Max Blackout's booth. But I heard everything. After a shaky start behind the scenes – Jem got stranded for 5 hours after putting petrol in a diesel engine, and one of my CD decks and mixer got damaged – things settled into greatness.
My highlights were VI's ( a.k.a. Hogge's ) mesmerising analogue sounds and sights, not adequately described by the following photos . . .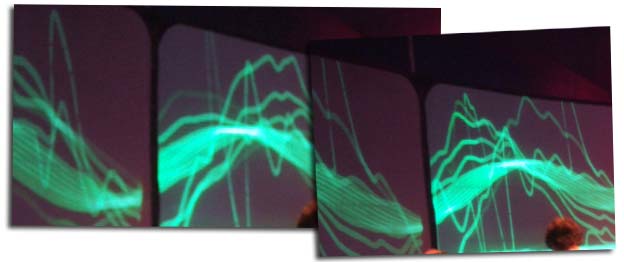 Also analogue involvement in the wonderful wig out of Quadrobe ( featuring Adrian Utley, Tony Orrell, Will Gregory, Jim Barr and an obscene amount of equipment . . .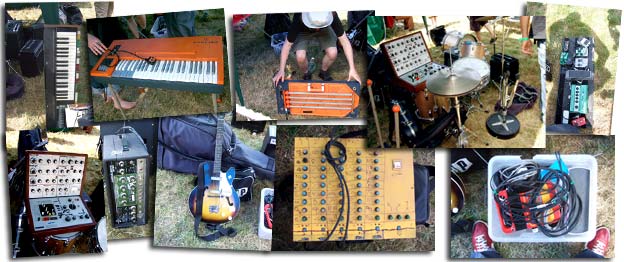 I also particularly dug Minotaur Shock accompanying himself on virtual video drums ( even if it was not meant to be in black and white, tho I didn't know that at the time ), the slow build of Motorboy & VJ Anyone, the end of the Saturday party shenanigans of Dutty Girl . . .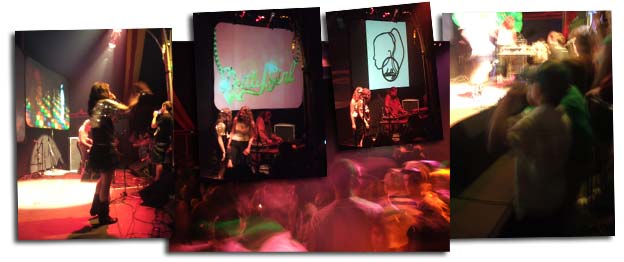 . . . and the thinking outside the tent lunacy of Duracell . . .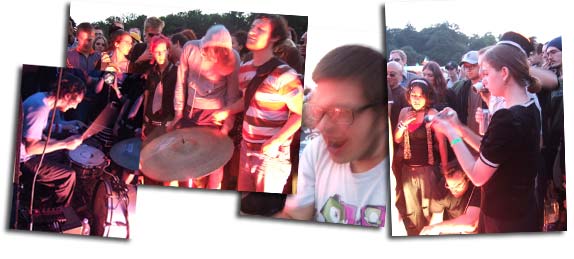 Plus of course the beautifully attired Blackout Usherettes, or Blusherettes . . .
I was video compere in the form of Max Blackout ( shown here indulging in some analogue special effects ) . . .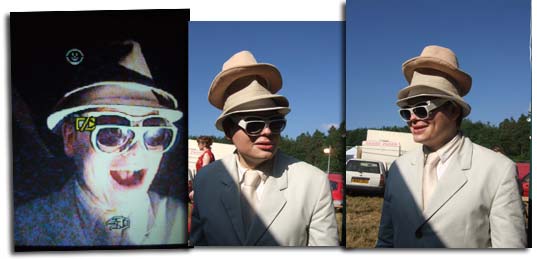 I got the feeling Max wasn't as successful as last year – mainly due to not having much of a new slant on it due to lack of time because of various other pressures. Still, I realise it is a festival with a shifting audience and that means it would still have been a novelty for many watching. There's some new ideas for next year I've been talking to Morgan about that should make it fresher . . .
One word I heard a lot is relation to Max was "Scary". That's good thing I think – I didn't get to see what the audience saw though – the closest I got was this photo . . .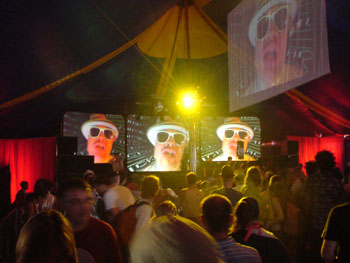 . . . care of Phil Hall. It's the repetition that does it, I think.
Meanwhile, "backstage" there were planning meetings . . .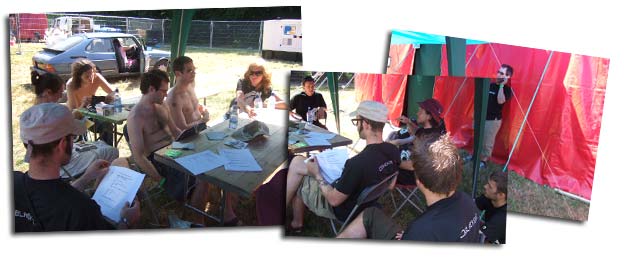 Various styles, including the popular long shorts look . . .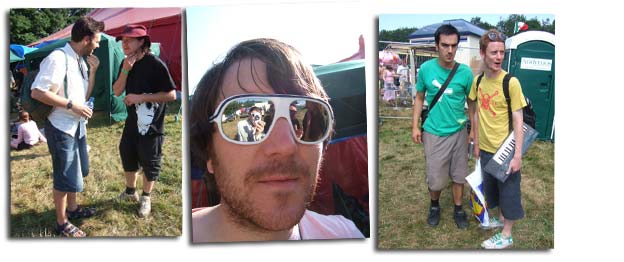 People lying on the ground . . .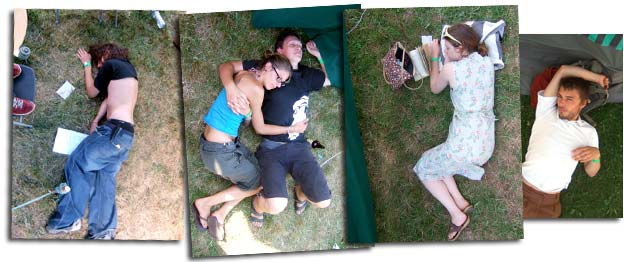 and interacting in pairs ( for the camera ) . . .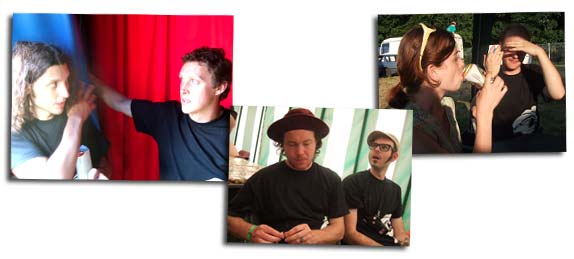 Perhaps the biggest personal highlight for me was when compereing duties were over at the end of Sunday and I got a chance to let loose to the Village Disco at the afterparty, things got messy with the last 4 standing, me, Ali, Rod & Zulieka . . .
After some sleep we found another strange multiple . . . 2 Cube cars!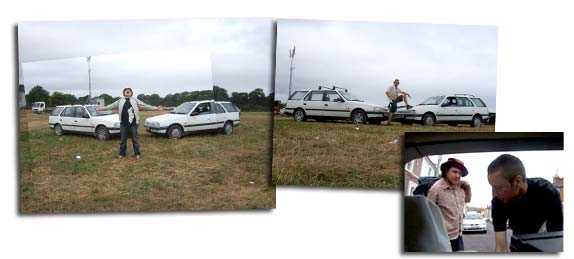 . . . and home for more sleep.
Max Blackout will be appearing at the Cube Cinema for Movieoke on Friday the 29th of July.
David Hopkinson will be taking a bit of a break from intensive blogging as he goes into intensive video editing mode.
Please post here if you have anything Cube related . . . back sooner or later . . .