Movieoke 3 was great – the best yet for me and Hog ( now official Movieoke Changist ), as we were on the side of the stage, rather than trying to work out what was going on from the soundproof projection room. This was thanks to Rod who came in early to set up . . .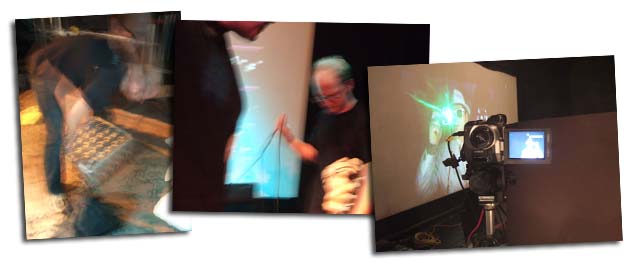 Rod is, I guess, the almost invisible sixth member of the Movieoke team after Tom, Richie, Colin, Hog and me, (as) Max.
I'd actually come a bit too early and was waiting a while for a keyholder, with Lou (?) who was doing the sound . . .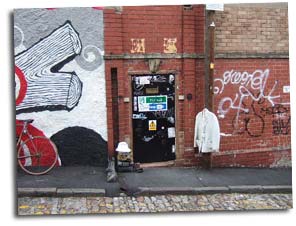 The setup is complex, but worth it, I think – though there is a bit of a wear and tear issue with bits of both Rod's and my kit playing up a bit under the stress, as well as us at points, but It was all good in the end . . .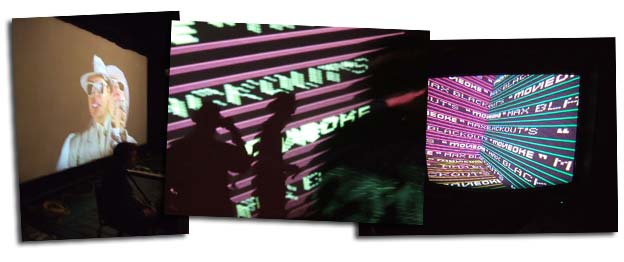 There were some fantastic moments – a very good lounge music HAL scene ending with the Daisy Daisy sing-a-long – plus other Karaoke-Movieoke moments with two guys singing Big Bottom from Spinal Tap, and Colin perfect as Sam ( with Richie as the voice of Sam ) in Casablanca. Even what is usually the Changist's worst nightmare . . .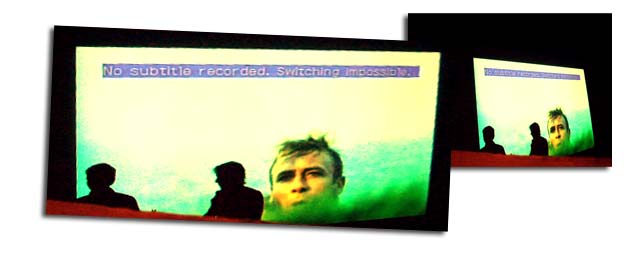 . . . lack of subtitles . . . actually added to the best movieoke of the night, if not the season so far with a hilarious ( honestly ) Wickerman Finale with improvised dialouge and elements of Blue Peter, The Proclaimers and Life of Brian from Colin and Richie ( seen below celebrating in the office afterwards).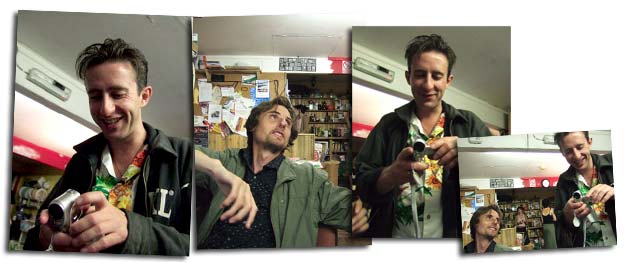 With a healthy crowd, getting healthier I think it's safe to say the whole team are looking forward to the next one . . . Fri 26th of August, ink it in now to avoid future disappointment . . .