You're beautiful, give yourselves a big round of applause, Come on! Louder!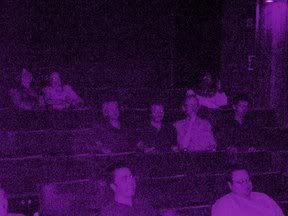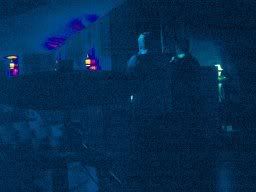 Yes Movieoke was back and it was truely quite magnificent and slightly less shambolic too, for example check this out: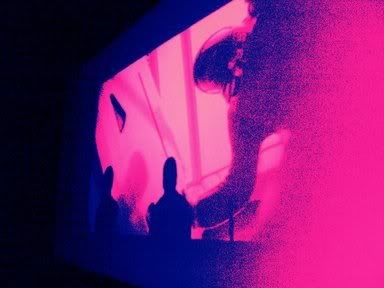 2001 proving a fine start to the evening. More fine young people got in on the action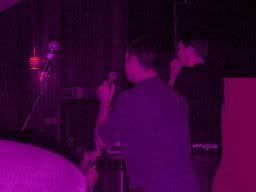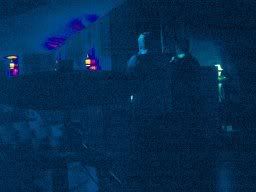 , it took 'em a while to get going, a duet between Tom and Myself doing the 'Play It Again Sam' scene from Casablanca showed how easy it is to be a budding Lawrence Olivier, John Gielgud or Timmy Mallet.
Max was of course right on form, especially with the groovy dancing Maximus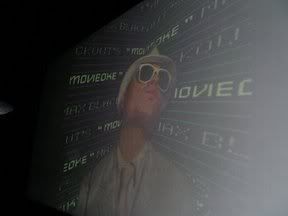 I Have to admit I tried the Max treatment before hand and it can be a bit disconcerting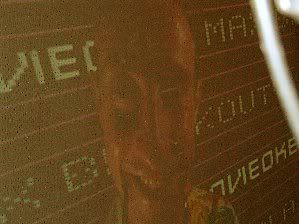 Big shouts out to Tom who handled proceedings superbly, look at the skill of the man as he whips the audience into a frenzy,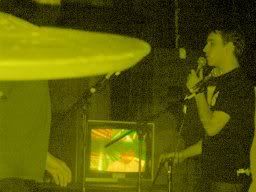 he had them baying for blood at one stage, was it my imagination or did he deliver?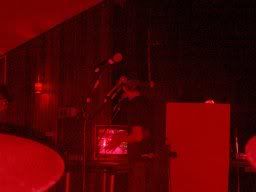 And there was blooshed when the Lightsabers came out to play

Now maybe I'm destroying the dream abit here but isn't that Max smiling sans screen?


I was a bit disconcerted to find a Cyclops backstage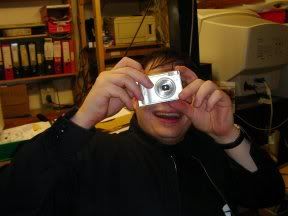 or was it just me and Mr Hopkinson playing Camera war?
Also back stage these fine young ladies, my mate Mel and Volunteer Kathryn
who had suprised me earlier by asking if there was anything she could do, cueing a Sid James style laugh from me. Er anyway why the Movieoke 3 Inverness Caledonian Thistle 4 headline? Especially as you know I'm a fan of Partick Thistle? Well Mr Hopkinson mentioned it earlier, The performance of The Wicker Man was the highlight of the evening. Set on a remote Scottish Island its Pagan inhabitants do lots of weird things, just like The Cube. Colin was inspired in playing the Blue Peter theme, in fact I think the whole Pagan theme did something to him as he seemed to turn into The Green Man: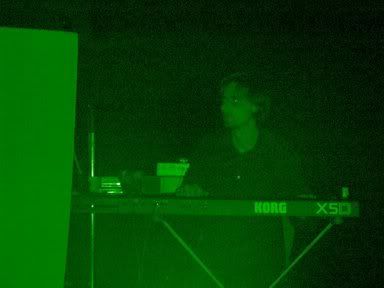 Anyhow a fine time was had by all, I hope to see you at the next one (last friday in August),
Ciao, Deus Ex Machina,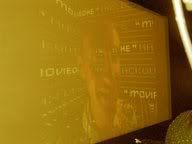 Richie Paradise