Jesse, who helped organise the Orchestra's busk on College Green, has organised along with the council a lot more busking events, some of which involves Cube types and The Cube.
One such person is Mr Hopkinson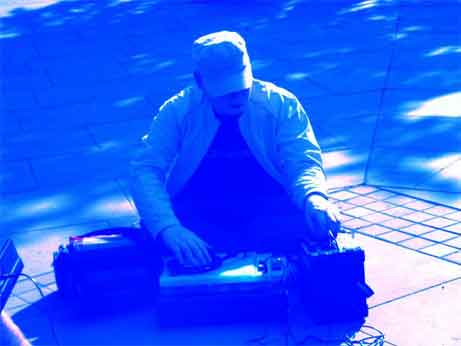 so check out these events if you can.
Also see
www.streetserenade.org.uk:
Fri 19th aug
The Cut Collective -College Green – lunchtime – an energetic new blend
of high life guitar over hip-hop beats, Eastern violin with Indian
Tabla, Arabic horn lines above Latin bass.
Quadraphonic -College Green – 4.30pm – .Kevin Figes, Ben Waghorn, Jake
McMurchie, Huw Johnson. Improvising jazz saxophone quartet.
*Sat 20th Aug
College Green Bowl mini fest*.
11.30am Fromage en Feu. 4 piece crazy franglo music with clarinet and
trombone.
1pm. Mr Hopkinson busking DJ set
2pm . crofts end mission silver band. a real brass band!
3pm The Blessing. Jazz a la ornette coleman and Don Cherry from this
fine local quartet.
4pm Pacific Groove. west coast blissed out rock
*Sun 21st Aug
Cut Collective* once more this time in the centre by the cascades.
Tues 23rd Aug
Sheelanagig – Corn street 12pm – 2pm.World folk and gypsy jazz from
this
scorching instrumental quintet featuring some of the finest Celtic
musos
in the South West http://www.sheelanagig.co.uk
The Austins – peros bridge 1pm-3- liftmen style four piece playing
surfed up jazz-a-billy
Sun 28th Aug
Luna – Cascades – 12 – 2pm. group of 5 (from different countries:
Chile, Argentina,UK) do a show that is very visual, with movement and
live sound.
*Sat 3rd Sept
Quadraphonic* – Tuesday 6th September – Kevin Figes, Ben Waghorn, Jake
McMurchie, Huw Johnson. Improvising jazz saxophone quartet.
A Night Of Electric Guitars – Seymours family club £6/£5-local guitar
heros and a twiddly history
*Tues 6th Sept
**37th Kingswood Drum and Bugle Corps*. College Green. 6.30 – 8pm Our
local competition winning international brass formation marching band.
See http://www.37th.co.uk
*Thursday 8th Sept
Bristol Veterans Brass band* – College Green – 12 -2pm
*Saturday 10th Sept
Open Mic Festival on queens square*- 2 -8pm. many participants already
booked. still hunting more
*Saturday 17th Sept
Streets Alive Festival* – corn st – 11- 5pm. loads of stuff happening
including Les Savants; glitzy baghags and more..
*Sat 23rd Sept
A Sinister Night For The Left-handers * 8pm -1am. Cube Cinema.
searching
all lefthanded ones to participate.
Ciao,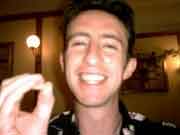 Richie Paradise