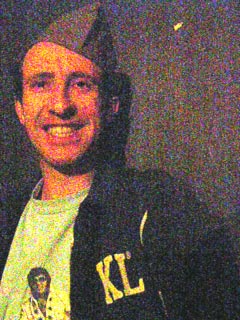 Hey now comrades, normally the bourgouise type charcters of the Cube would be the first against the wall when the revolutuion comes but nay I say, that's not why i'm wearing this incredible hat, no. To put it simply I'm declaring that I Richie Paradise, and the Cube Orchestra to boot, are at the cutting edge of fashion. Don't believe me? Well check this site and Vogue's in a few months hein? Anyhow whatever. Don't know if it's 'cus I teach about the holocaust and modern history plus the comedy eastern european accent is popular at the cube these days but there was a real old YURROPfeel to this week what with so much strings in evidence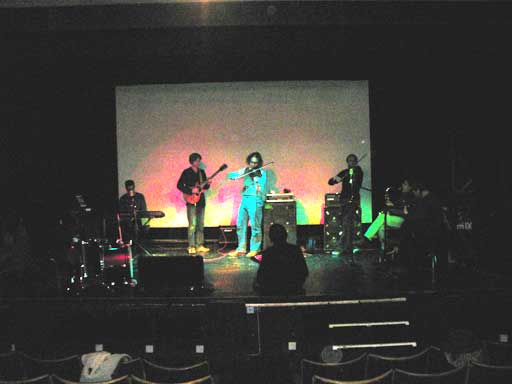 .
For shame i made all my pics far too big son I'm gonna keep this one short. Liam is clearly the maddest looking perosn in the Cube Orchestra, see: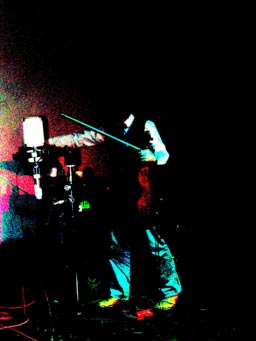 [bigger image]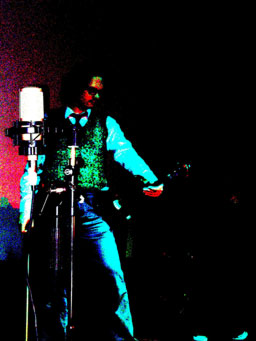 [bigger image]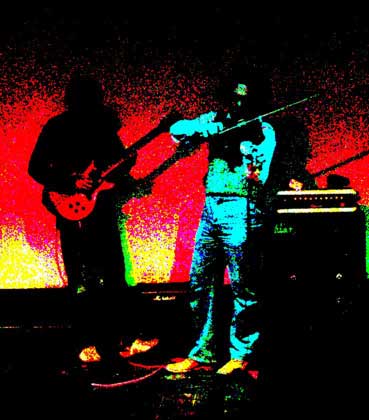 .
we had a couple of newbies, Mark from Poole who had heard some good stuff about us and wanted to experience it for himself , man. I asked the good chap to show what he did up his way, for it sems Poole has its won improv type thing going on (sorry Mark I forget what it was called). Mark introduced us to a 'drone' type piece which I believe one is supposed to pay and develop in a kinda Spaceman 3 way I guess. All fine and good but, well, us slightly out there Jazzyer types can't resist going abit mental at such ideas (no direspect and all that it's just the way the Orchestra works, and it does work). Nice to have 2 Violas with Liam and newbie who for shame I have forgotten the name of, bloody good egg though, and no mistake. Gave us the chance to pay some vaguely cowboy esque type gubbins before next weeks rescore of The Wild Bunch. Nice to see the return of Stuart by the way. Oh and Barry did some top conducting, well done Comrade. Some interesting stuff again and a good chat down the pub as well. Well done all.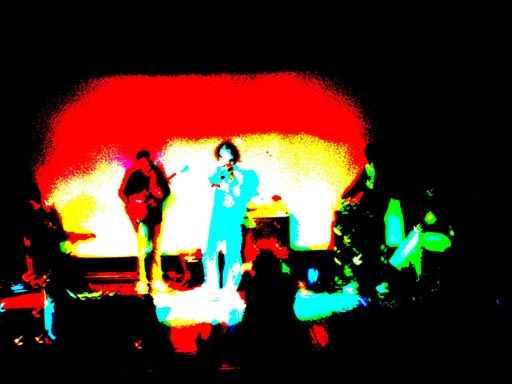 More photos here by the way.
Hey you know it's been an interesting year for the Orchestra, we've played about 10 gigs, several of us have ended up volunteering for the Cube, some of us do other things at the Cube like Movieoke, Djing, publicity and smoooooshing and yet we still, despite the efforts of many, sadly don't quite feel a part of the Cube family. Hopefully this year we're be truely accepted for the part of the Cube that other parts of the Cube cannot refresh, I know I'll be the first to toast a nice hot cup of Coffee when that happens
Till next time, Budem zdorovy

Comrade Richie Paradise