ART
+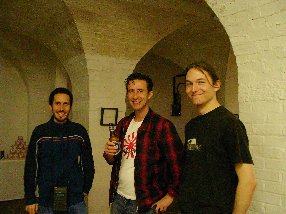 =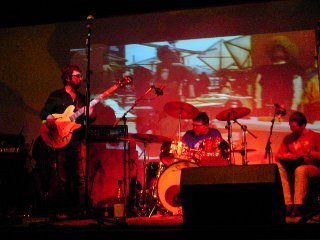 ?
No of course not, the equation would be to the power squared, depending on if the stars were in alignment with Daddy Ya Ya's fingers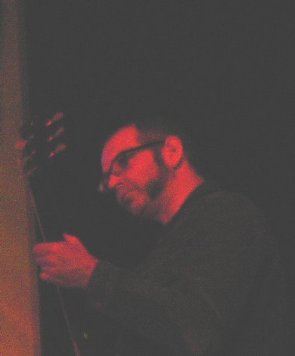 Anyhow I'm jumping ahead of meself.
Now if you read my last Post you'd of seen that Unai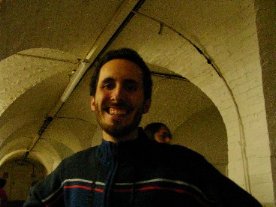 had bought a raggle tangle bunch of Spanish Artists to Bristol and The Cube Orchestra played the opening. Well there was quite a mix there,
a lot of Spanish Diaspora a few old faces, a guy claiming to be Linda Barker
and possibly Cherie Blair.

Well I missed the first performance of the Orchestra (which to be fair was only Hugh, Unai and Belinda though Leo and Barry both blamed Firstbus for their absence) as I was playing The Beautiful Game (We Won and we're top of the league).
Anyhow we started playing again
were filmed and with a few extra accompanists
THE GANG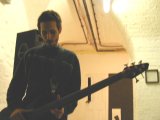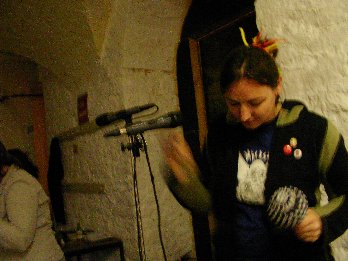 DID THEIR THING.
Well I don't know, maybe the Arabic Rhythms I was playing and the vibe just took some of my Espanol amigos off somewhere as pretty soon there was dancing and a whirling going on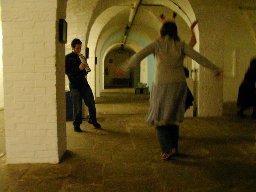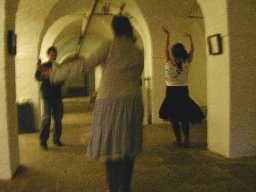 Good times for all, my hands were raw, and Bel had a skinful.
So then I headed off to The Cube to see friends Fuzz Against Junk and to help out behind what I thought would be a busy old bar, and my Paradise sense was right, for the gig had sold out. Deservedly too for Fuzz were on fire.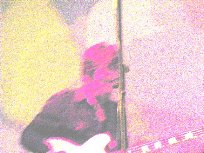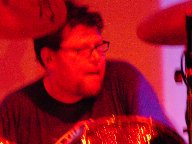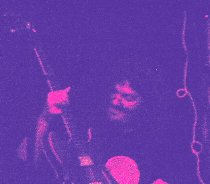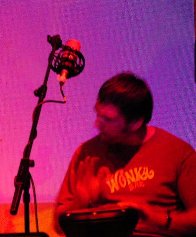 Though I know most of Fuzz I'm very impartial (a few years ago at Ashton Court they were awful, the next year pretty good) and this was the best I'd seen them, I enjoyed the new lass singer (sorry no pic) and the mix of Coltrane sax and psychedelic rock was top draw.
Also a big shout for the Visuals (problem with getting drunk is you forget peoples and things names)
Basically a crazee film, illuminati? Anyhow here it is behind everyone's friend and the bestest hugger in the world, Steve Dew.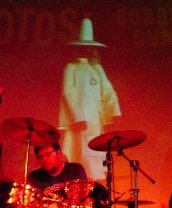 Another great Cube Night.
Well done people. Till next time, your friend,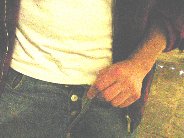 Richie Paradise.