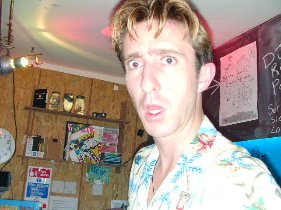 Yes we were all Children once my friends (I can't believe I was 16 in that photo), I remember when Pater took me under his arm and said 'Son, this is a Dick Dale record, I hid this up my ass for 2 years whilst I was in a POW camp in Vietnam, now it's time you had it'. I could be mixing up this story with another, I'm not sure I'll check with my analyst/therapist (personally I think those buisness cards were a mistake). Anyhow what fun we had, we actually had some children turn up and lots of punters made the effort to wear a Hawaiian shirt or more.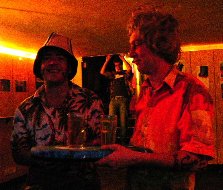 Even the man full of hate seemed to enjoy himself.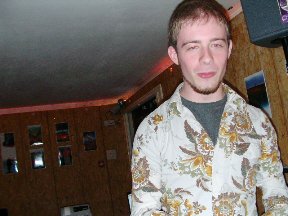 First up was Michael E Gorton a last minute replacement. He did a fine job, kinda reminded me of a slighty less comatose Jonathan Richman.
Meanwhile in the Bar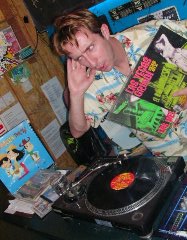 I had alot of fun spining some tunes, my usual mix of Surf, Greasy Rock 'n' Roll, Exotica, Lounge, Psychobilly etc, hell I even got 'em dancing once or twice
Next on stage the Mighty Mustard Allegro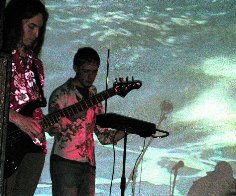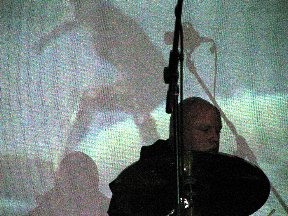 These guys were great, see and hear for yourself:
Why Bernard (aka Mike) wears a Monk's habit I'll never know but he regailed us with stories about rubbish mobile phones, Italian restaurant disasters and the video playing behind amongst other things. Well done chaps.
More music in the bar and then time for the Classic Surf film BIG WEDNESDAY
MEANWHILE IN THE BAR
A great night which even top comedian Dave Gorman turned up too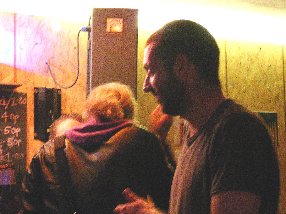 well maybe
Well done to all involved,
Ciao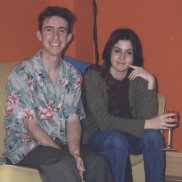 Richie Paradise (here aged 25) + friend