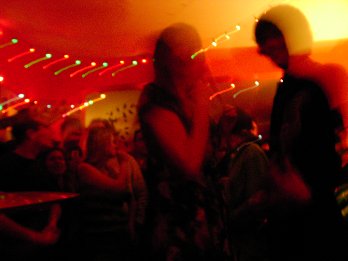 Last month Totterdown, Bristol's answer to Montmartre in gay Paris, staged it's seventh Arts Trail, known as Frontroom. Frontroom was the first Arts trail in Bristol and similar things now happen across the City. It's really good for the community and it warmed the cockles of my heart to see people wandering the hills of Totterdown enjoying themselves. Anyhow for much more go to the website:
http://www.frontroom.org.uk/
For the First time I opened up my Frontroom and there was a Cube edge to what was on show in the house. Mr. Hopkinson had his superb Cutting Up My Friends and Earlier in The Bar screened on the wall and when it was dark enough on the window (so it could be seen inside and out, dig)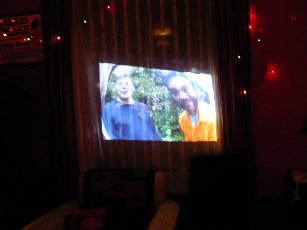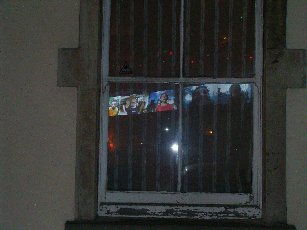 I had some of my Cube Blog Photos on show (some of which you can see here) so maybe you were on show too.


I was also lucky enough to have American artist turned Bristolian Neko Griffen display her paintings.
But that was not all, My New Band Suzuki Boom Boom played on the friday night to a packed Frontroom (they were even spilling out onto the street).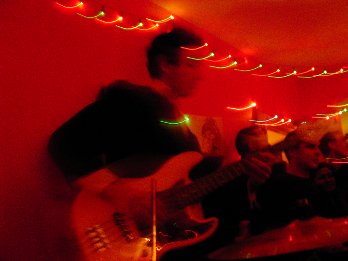 Our spin on Contemporary Latin Jazz seemed to work with the assembled masses.
On the Sunday evening The Cube orchestra also played for an hour.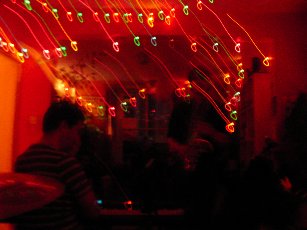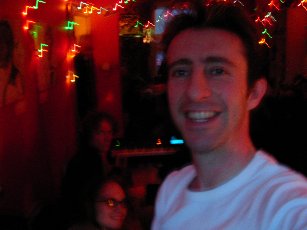 This was alot of fun, we played some really pretty music in a very Tortoise kinda way.
More pics of The Cube Orchestra available here from Will Iredale's site by the way.
This was a really great weekend, I really enjoyed meeting lots of different people and a few familiar faces too, maybe I'll do it next year too…………..
Thanks alot everybody who came along, even if you did just enjoy the view from my window, and extra big thanks to my neighbours.
Hey getoutahere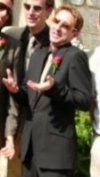 Richie Paradise x
ps lighter pictures of Suzuki Boom Boom by Tom, thanks Tom