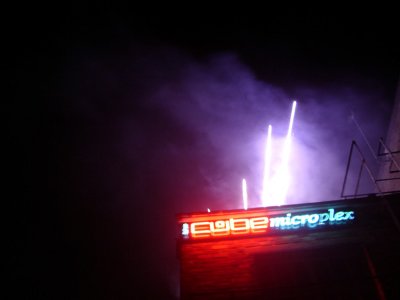 Hi gang, apologies for not blessing you with more irrelevent and exuberant chatter from The Cube but one is sooooo busy these days what with the Paradise estate and all…
Anyhow New Year was great, of course I forgot my camera so a couple of Volunteers sent me their pics and we even got some footage of the genius Colin Smith.
Anyhow great djing, great music from Anthony Maoif, great live soundtrack by Cube Orchestra to Liam's Burleque extravangza A Grindhouse Romance and then a fine peformance by the remaining Orchestra members (me, Liam, Bel and Marcus) who played in New years with Auld Lang Syne. Mr. Hopkinson (just back from space) joined us on stage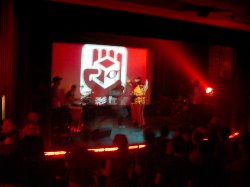 And not forgetting, of course, a great audience who also joined us on stage to sing and dance for about 20 minutes as we funked things up. I had to beg the audience to let us stop. Honestly.
Friends, We salute you.
Ciao for now gang