As circulated by Ed Siebert, The Cube and Bristol got a mention in Bizarre magazine.
see scan . . .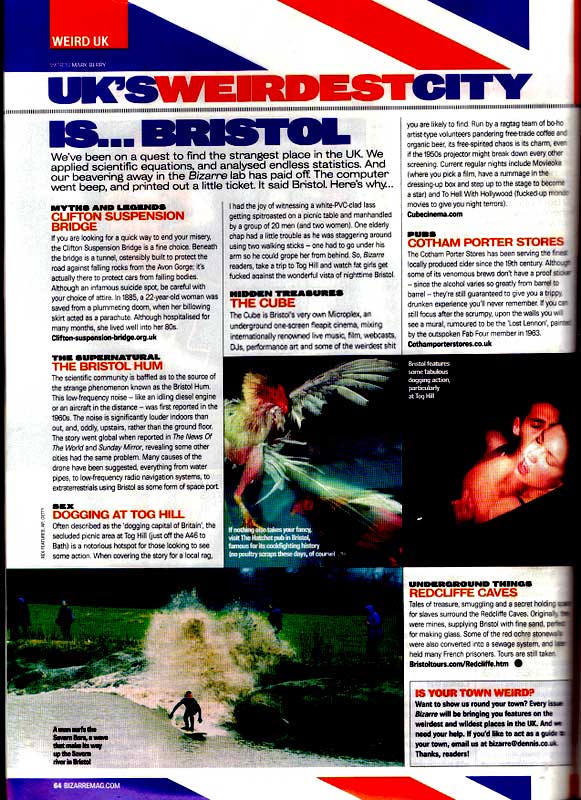 If you're straining to read that, the bit about The Cube follows . . .
THE CUBE

The Cube is Bristol's very own Microplex, an underground one-screen fleapit cinema, mixing internationally renowned live music,film,webcasts, DJs, performance art and some of the weirdest shit you are likely to find. Run by a ragtag team of bo-ho artist type volunteers pandering free-trade coffee and organic beer, its free-spirited chaos is its charm, even if the 1960's projector might break down every other screening. Current regular nights include Movieoke (where you pick a film, have a rummage in the dressing-up box and step up to the stage to become a star) and To Hell With Hollywood (fucked-up mondo movies to give you night terrors).

Cubecinema.com
Word is . . .
> That article is written by early years Cube
> projectionist and memorable office 'presence' Mark
> Berry aka Alan Smithee.