As you may have heard through other channels, the Venn festival, after 5 years of bewildering excellence, has joined Blackout at Ashton Court in the shaded area of this diagram . . .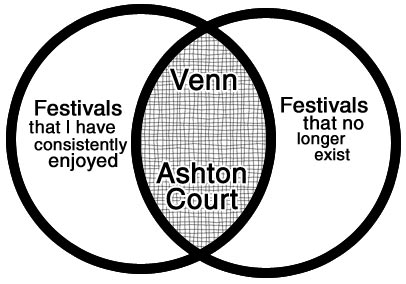 From my perspective a terrible loss – quite apart from the permission it gave for extraordinarily enriching electicism, I'm sad there will be no Venn Ten, or slinky sounding Venn SeVenn – but it is apparently an amicable parting of ways and an admirably brave decision to disperse before it ever stopped surprising . . . for the full skinny check the Venn Myspace.
On the Venn ending theme, I couldn't resist this visual pun at the end of the visuals for the first Tag Team event in 2004 . . .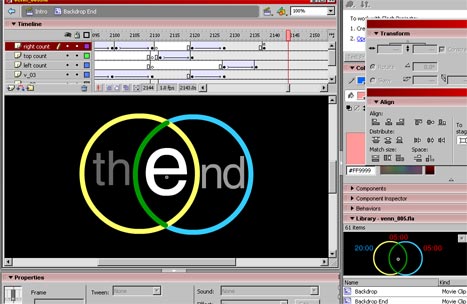 . . . and wheeling it out again for the end of the Documentary I made with Amy Feneck and Lady Lucy in 2006/7 . . .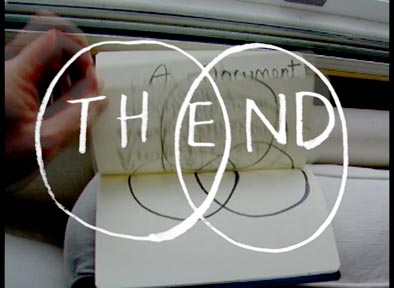 If you would like to watch the documentary, I've put it up on YouTube in two parts . . .
And if you really really really want to watch the backdrop for the original tag team you can see it here . . .
Original tag Team backdrop – just the backdrop, not the bands
. . . but it will take a while.
And if you fancy a browse of the cubelog archives for Venn stuff, go here . . .
https://sparror.cubecinema.com/cubelog/category/venn-festival/
So, thank you Venn for V years – it's been a blast.
Now . . . back to CUBE X