Patrick Joyce, an old friend of The Cube was diagnosed with Motor Neurone Disease last year. He is doing a sponsored half marathon ( in a wheelchair pushed by others ) next month to raise money for the Motor Neurone Disease Association ( www.mndassociation.org ) , who have given him a stairlift. As their funds are used to supply equipment, and research the condition – he wants to reimburse them towards the research side.
In support of him we are doing 2 events at The Cube on Saturday the 16th of May ( a week before the marathon ). A rare outing of Annabel Other's Bristol Art Library ( TBAL ) . . .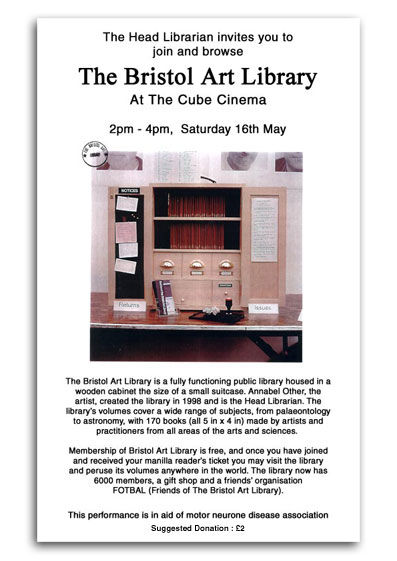 . . . which will come along with a raffle, featuring BAFTA level prizes, and cake stand , with cakes made by a BAFTA winner standard baker.
In the evening there's a cut price party night chock-full of delights . . .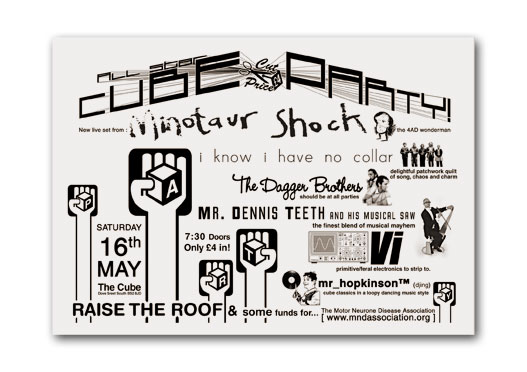 Minotaur Shock : http://www.myspace.com/minotaurshock
Dennis Teeth : http://www.myspace.com/mrdennisteeth
I Know I Have No Collar : http://www.myspace.com/iknowihavenocollar
Dagger Brothers : http://www.myspace.com/thedaggerbrothers

VI : http://www.bristol-channel.org/index.html/
Hope to see you there . . .