I feel a bit bad posting and re-positioning the Bluescreen bulletin below, so before I'll start I'll say don't forget Bluescreen is on the 27th . . . it's actually sandwiched between some other things I want to alert you to too . . .
Some Exciting things ahead . . .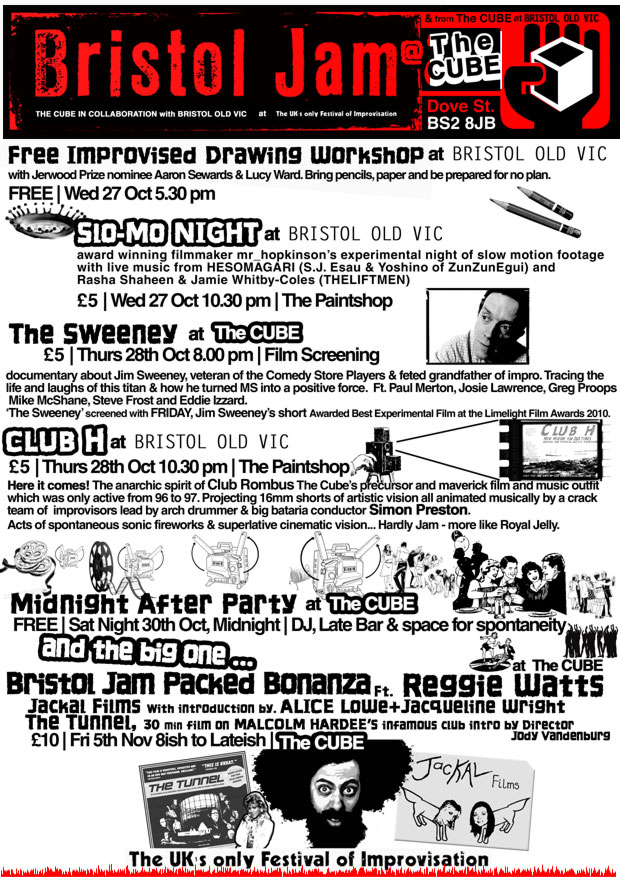 . . . also to promote the big 5th Nov gig, I've instigated a project called "One Thousand Watts" where I'm asking people to do quick drawing of Reggie Watts, from memory or description, to decorate The Cube on The Night . . . Reggie doesn't know, so it will be a surprise and a thank you for a big star playing a small space for a smaller than normal fee . . . please join in and draw – email me or link to a photo / scan if you are outside Bristol.
Good Luck.
Here's some we prepared earlier . . .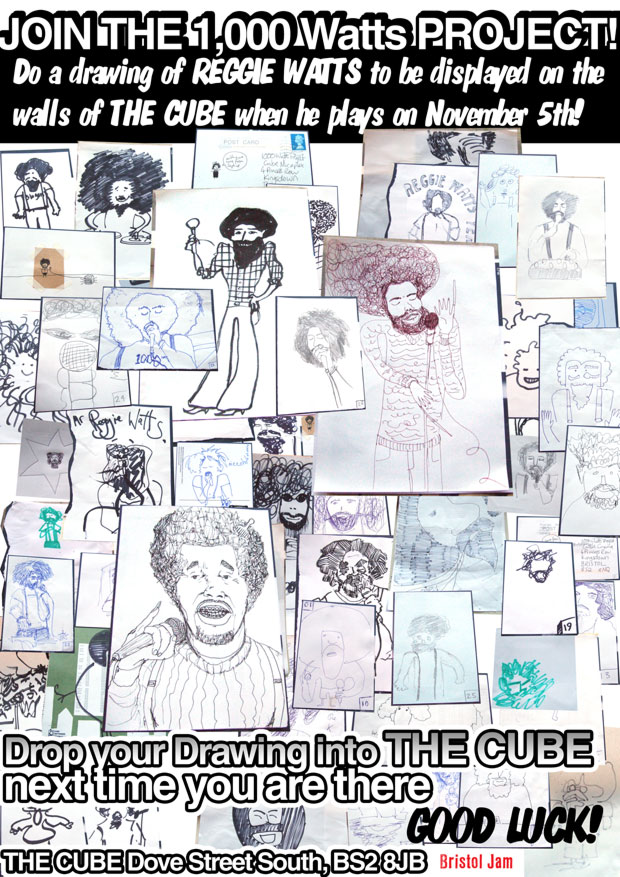 Please join in if the muse grabs you!