Well, we did it!
Not many pics ( care of me ) . . .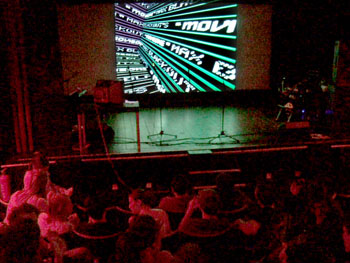 [EDIT: now parachuting in from 2016, extra images from the night come c/o Martin Poulter and archive.org – mr_h ]
. . . as me and Hog were cordoned off in the soundproofed projection room – but even there we could hear the loudest of the joyful whooping and hollering. It was weird and not a little stressful being in this slight remove booth, but by all accounts it went smooth and the already ample and eager attendance looks set to expand in coming months.
A couple of DVDs without subtitles was the biggest hitch ( that all came together in a cluster ! ) , that and not offering specific scenes, just films which almost lead to a terrible faux pas when Hog was asked to find "any scene from 'Thelma and Lousie'" clicked on what looked like any random road scene but turned out to be the precursor to a rape scene . . . so almost nearly could have really messed up all the good natured fun of the evening – good natured fun that involved several graphic zombie films, mind . . . as well as Snow White and Carry On Camping.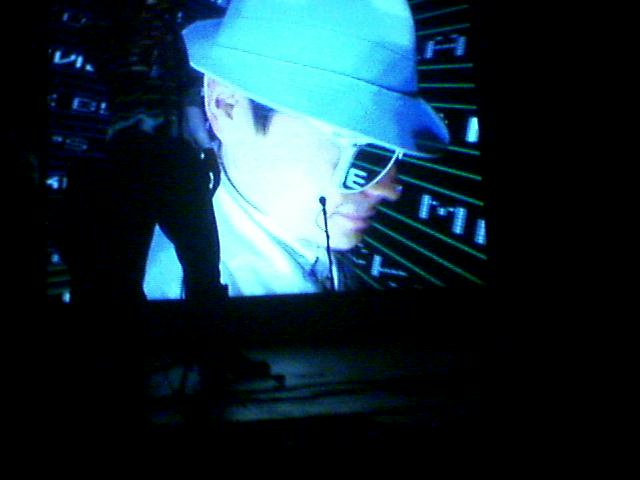 I've been re-researching Max Headroom, and harvesting various quips and witticisms – however Max Blackout in this role basically consisted of coming on, mostly fairly wordlessly or shouting a bit of mock abuse, to stop each performance going on too long. Tom did the main host's role, and there was a bit of banter between us which I think it worked well – hard to really tell from that aforementioned remove.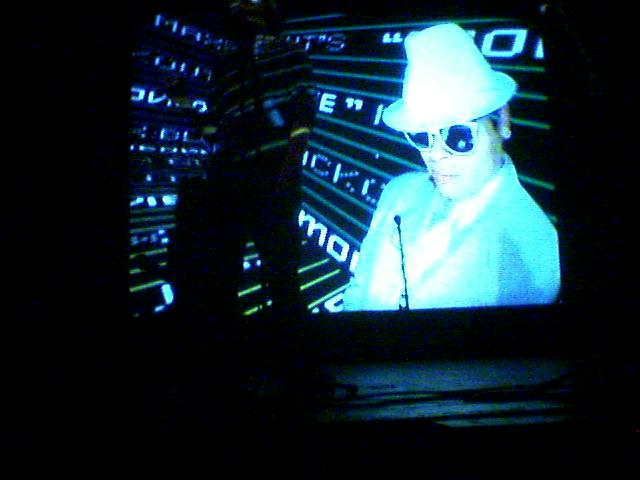 Tom did a great job generally but the real stars ( as well as the audience participants ) were undoubtedly Colin & Richie who were just extraordinary, able to play anything at any moment, even though this was the first time they had even met!
Lessons from this first outing include :
check all DVDs for subtitles before including them on the Menu.
Include a choice of scenes, not a choice of films.
Start the band before the scene ( for smoothness ).
It could be possible to have an audio feed to Colin so he can hear a bit of the film's music – there was funny, but unintentional delays between the music and the subtitles for 'Singin' In the Rain' and 'Heigh-ho!' from 'Snow White and the Seven Dwarfs' – and for some he didn't know the orginal melody ( though always filled with something good ! ).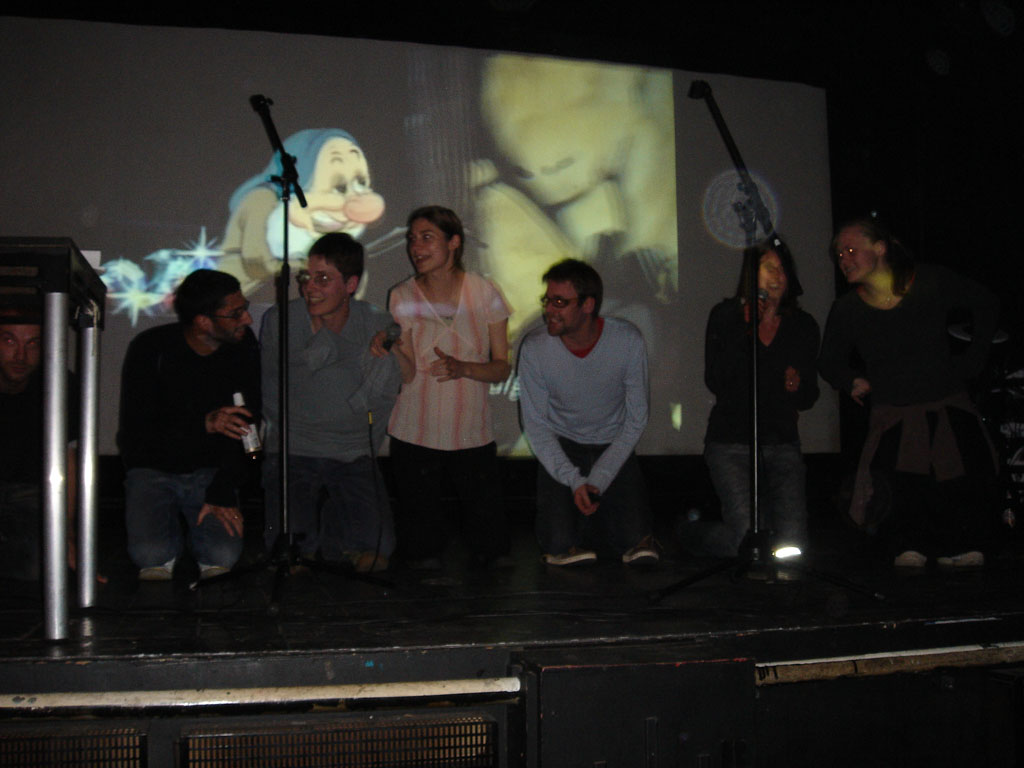 A louder audio monitor from the stage would have been good for me – but only would have added to the stress of the multitasking Hog. Also a visual monitor from a live camera feed would be really good and some sort of mic-ing of the audience, but there was already 3 cameras in the complex Max vision mixing setup, which I really should have taken a picture of !
Anyway, though, all in all a success for The Cube and a strong foundation for fun to come.