Well Mr Hopkinson has summed up most of it but I'll wax lyrical a little bit too.
Firstly Lady Lucy awarded Mr H with a Lady Lucy Badge, also known as The Cube Medal for going beyond the call of duty, for his sterling work after his medical nightmare.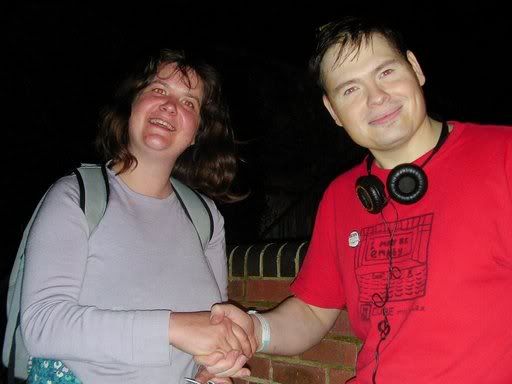 Have to say it was a really hard gig for me, had the difficult decison to make of what to drink after Zywiec ran out, oh and Mr H kept playing waltz songs and his usual madmix of stuff. I would have liked to blaze away a couple of times or play a few funky breakbeats, tis what the movies was made for. Anyhow hope it sounded ok from my end.
James did a streling job as MAX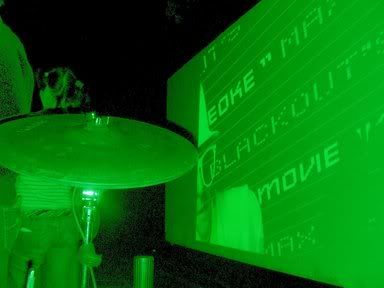 And there was some strong peformances I thought, can't quite remember what they were all for but there was alot of
crouching

and I'm sure at one stage a girl gave another girl a piggyback, though that may have been the post gig party back at
Casa Paradise………….

Movieoke is an ever changing beast, soon we'll make it perfect (and no one will be there). Enjoyed it massively though and I'm beginning to meet more of The Cube family, what a lovely bunch they are.
Next time though somebody has to do a scene from Swingers, because you are soooooooo money, and you don't even realise it.
Ciao for now, Richie Paradise