Well if Belinda was right, no one turned up to rehearsal today, well I know Stew had a good excuse as he's Somehere in Africa, and I don't mean that's his dj name, though I do rather like it….
Personnally I was playing cricket, so I have a perfect excuse but let me tell you, anyone else without a note signed by their parents will be in alot of trouble.
Anyhow the excitement caused by last weeks Punk Funk back to the old skool shenanigans of Richie Paradise, Young Liam, Mark Sax God and Hugh Lensman has resulted in an Al Qiada style splinter cell from within (but seperate to) The Cube Orchestra.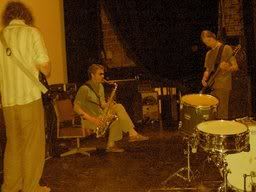 Oh yeah there won't be any of the Fundamental wahabi style Islam leanings of Al Qaida, but plenty of the free form doctrine as dictated by Osama Bin Swaffer Reynolds .
Head gear will remain optional but I'm pushing the Lion head gear as modelled by me here: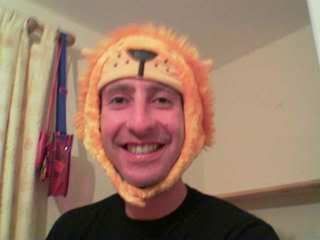 The music will remain freeform in nature but a bit louder than The Cube Orchestra and obviously with far less members.
Our first gig is an Ashton Court warm up (not for us) on Friday 15th July at The Croft with Steveless. Also a gig at The Junction on the 5th August with Team Brick and Unseen Flame.
I'm glad that the Cube Orchestra has resulted in more music being made, hopefully we'll play the Cube soon. Of course if you really hate us blame Mark
whose idea it was in the first place.
Still loving you after all these years,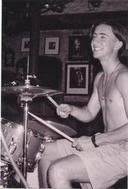 Richie Paradise