This chap has some highlights from last months Movieoke fun on his website, worth checking out I reckon.
To go straight to his pics and mpegs click here.
Have to say it was nice to see what it loooks like from the front, and to relive those Movieoke moments over and over again.
Normally Mr Hopkinson does this but he is a busy man these days now he's a successful artist and all, So here's the new poster for Movieoke 4.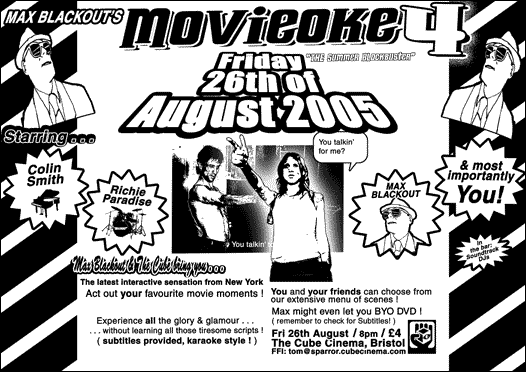 Hope to see you there.
AND DON'T FORGET CUBE ORCHESTRA ON COLLEGE GREEN THIS WEDNESDAY.
Ciao for now,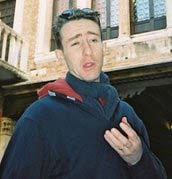 , Richie 'De Niro' Paradise