Rounders then – now officially uk cool.
The day before the match I chatted about it with Camilla in the newly opened shop, and we figured Here's chances were slim against the competitive rock climbers, and skateboarders of The Cube.
However, come the glorious cloudless day, the Here shop slaughtered The Cube – a total of 25 points to 17 and a half !
There is some overlap in Cube and Here volunteers, and the competitive faction was quick to point out that several key Cubers became Heretics to even the numbers – notably James who, along with Duncan, instigated the game in the first place.
I, along with Morgan, took the ever-so impartial role of scorers . . .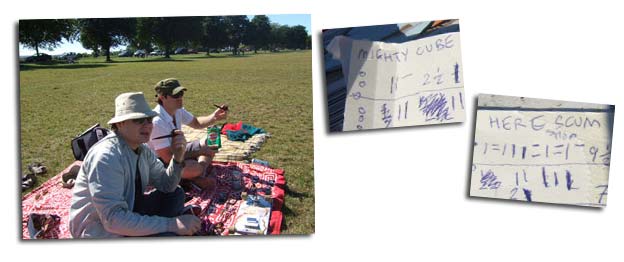 . . . and took a huge number of action sport shots for the records, you can really see the various volunteers' running styles . . .

There was a lot of synchronous yellow going on too . . .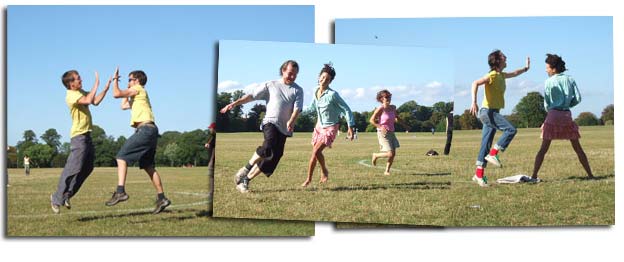 Later that evening many players were found in the packed out Here Shop gallery for the final I Know I Have No Collar gig for a year . . .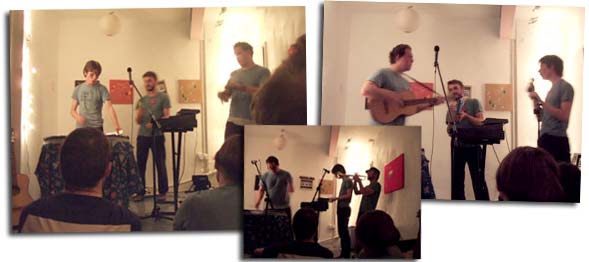 . . . featuring various special collaborators, like Lollipop Mike doing the best mewing ever. Before the main act there was solo support was François, and providing entertainment throughout Joff the Illustrated DJ . . .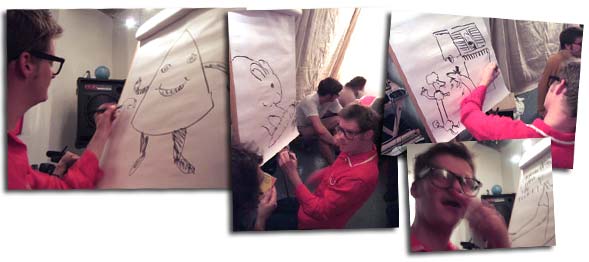 . . . doing some very fine illustrations, my fave being a very economical but very accurate Delia Derbyshire.
They threw out into the audience a polaroid of the soon to be Canada based Aaron. I actually managed to capture the exact moment that that picture was taken. Then at the very end of the gig Tom Cobbs shook every single audience member's hand.
The evening was a great round off to a great weekend, and I felt privileged to be there, at Here. Long may they remain and reign.