Fraid so. Who else on their Birthday would choose a hark back to the days of Nuclear war theme?
First up The War Game from the sixties.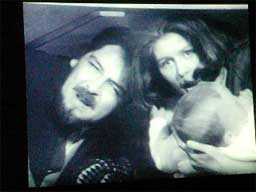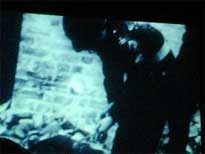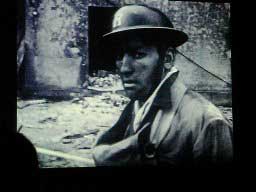 This guy
was well guilty of overacting. Anyhow I think like many others that we thought it was satirical at first, but pretty soon it became apparent that Hog was trying to depress us. Luckily I was on the wheels of steel and reached for The Cramps to cheer up the stunned audience as they came out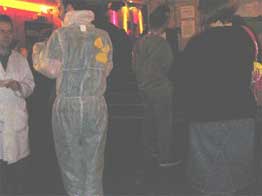 thank goodness I left the Leonard Cohen at home.
Many people came in fancy dress, including some of Hog's budddies from Oxford. Well done you.
Of Course they were then up staged By Mr Hopkinson, Morgan and Patrick
Mr Hopkinson
even went so far as to have Nasa controlling his every move.
Next in Hog's emporium of Depression (Hog beiong 30 really isn't THAT bad) was When The Wind Blows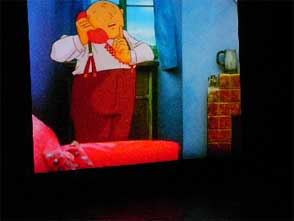 I couldn't bring myself to watch this but I did venture to see the Cube style extras you Just don't get with other Cinema experiences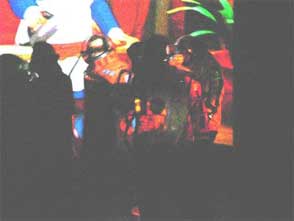 Despite that humourous interlude Barry informed me it was most depressing. Many of us had wisely chosen to stay i the bar where played some music very quietely as not to disturb the film, we also chose to all speak in crazy Borat style accents as if we were from Kazakhstan. Of Course maybe the beer and Vodka had something to do with it (my friend).
Everybody who is anybody was there, includng fairly new recruit Charlie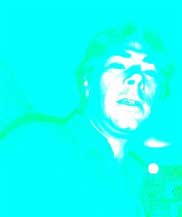 He did a sterling job, especially in complimenting me on the tunes I played.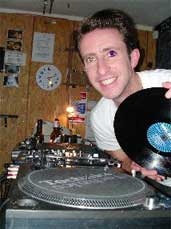 I admit I'm not much of a Dj but I wasn't too bad this time, probably aided because I played some music people wanted to hear. Apart from this chap
Now well done sir for making the effort to dress up, but asking for the 'R & B' to be turned off (when I'm playing quality HipHop) and replaced by 'Flock Of Seaguls', well honestly…..
So I compromised and we listened to favourite shirts by Haircut 100, which is a great song and has a fantastic Latin Jazz break in the middle, making it, in my opinon, the first Latin Jazz song.
Now I think there was a radiation leek from the weapons grade plutonium that The Cube looks after for the Goverment (my military past catching up with me again), bet you didn't know that did you? Well think about. How could abunch of lefties run a place like the Cube without it going bust without taking the Man's Dollar?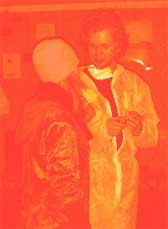 The last film was Threads, which I had been told was really depressing, so ferget about it, though it does sound very interesting.
So after that time for some dance therapy
Zorba The greek proving a real favourite witht the punters (do you hear me party people?). And also some Astronaut cross dressing

Poor old Hog was a bit poorly and I hardly saw him all night.
I jest some what about the Sado masochism, horse for course and all that and after all if it had been my birthday night it would have been Burlesque all the way, but it was fine night with much joviality.
By the end just the hardcore were left and we were treated to an exhibiton of dancing by a drunk man I never found out the name of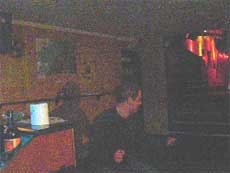 Not to be out done, Charlie also went for it, with aplomb
Happy Birthday Hog Man,
Big Love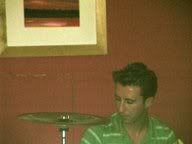 Richie Paradise